In less than 10 days IT will be here!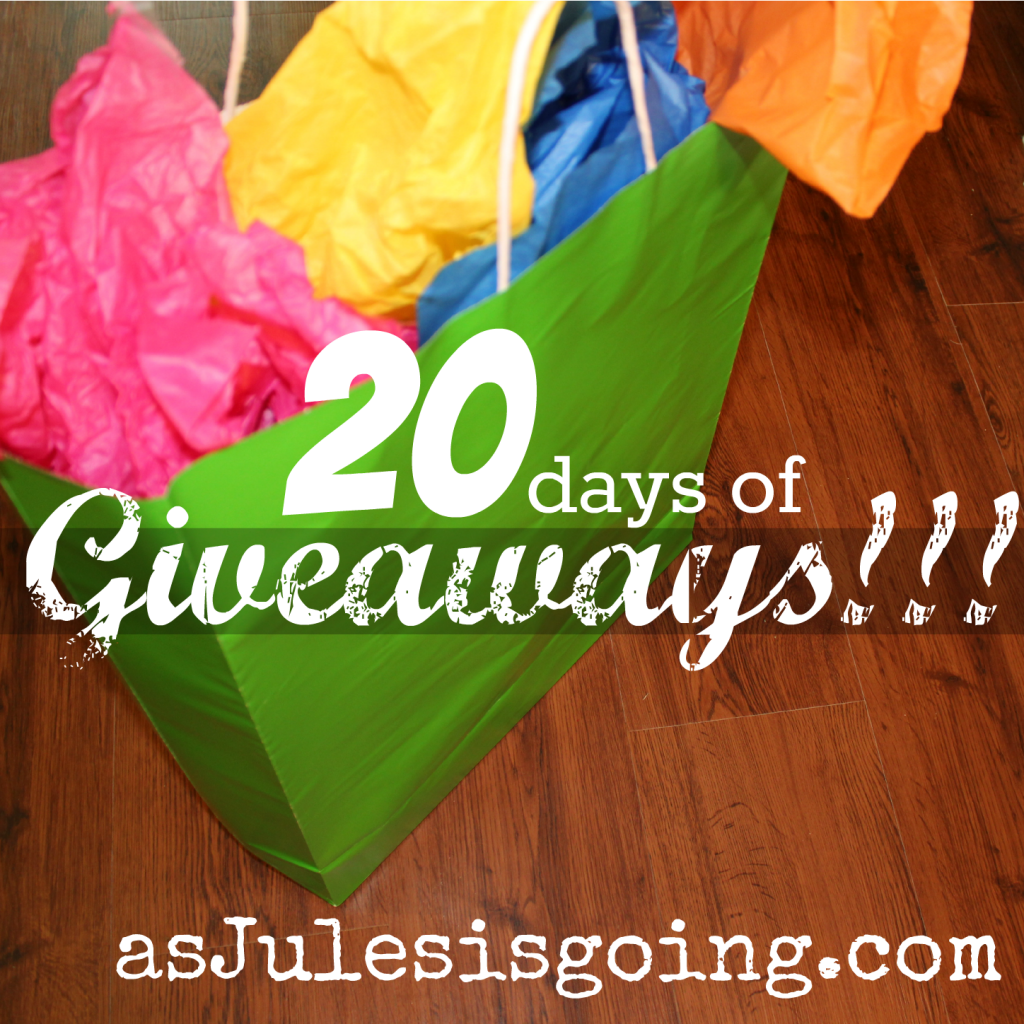 Today I just want to let you know how "20 Days of Giveaways" works.
Starting on Aug 1st I will publish a post about with a review of and/or information about the donor of that day's item being given away. The post will have links to the business, author, or company so we can all get to know them even better. At the end of each post there will be a rafflecopter where you guys can enter tons of different ways. Here are a few examples:
Leave a Blog Post Comment

Tweet About the Giveaway

Follow @JulesRothacher on Twitter

Follow @__________ on Twitter

Easy entry for all "likes" on asJulesisgoing Facebook fan page

Easy entry for all "likes" on __________ Facebook fan page

Easy entry for "likes" of this blog post

Subscribe to asJulesisgoing.com
All giveaways will allow additional entry each consecutive day for tweeting about the giveaway again. There will be a new giveaway to sign up for everyday through Aug 19th. Then there will be a huge Facebook Party where we can chat with each other, play some games, I will announce ALL the winners, and there will be a few other "surprises" on Monday night Aug 20th from 8-10pm (CST)! I love brightening Mondays! Hopefully this will give you something to look forward to!
I am finalizing all the details for the giveaways, including scheduling post and rafflecopters, this up coming week! I am always up for supporting others in their businesses and I know the readers here at as Jules is going wouldn't mind more giveaways, so if you have something that you think would be of interest shoot me an email at Jules at asJulesisgoing dot come. I could squeeze ya in ;o)
I can't wait to get this show on the road! I'm getting so excited!!! Want a teaser of what's to come? I thought you might!