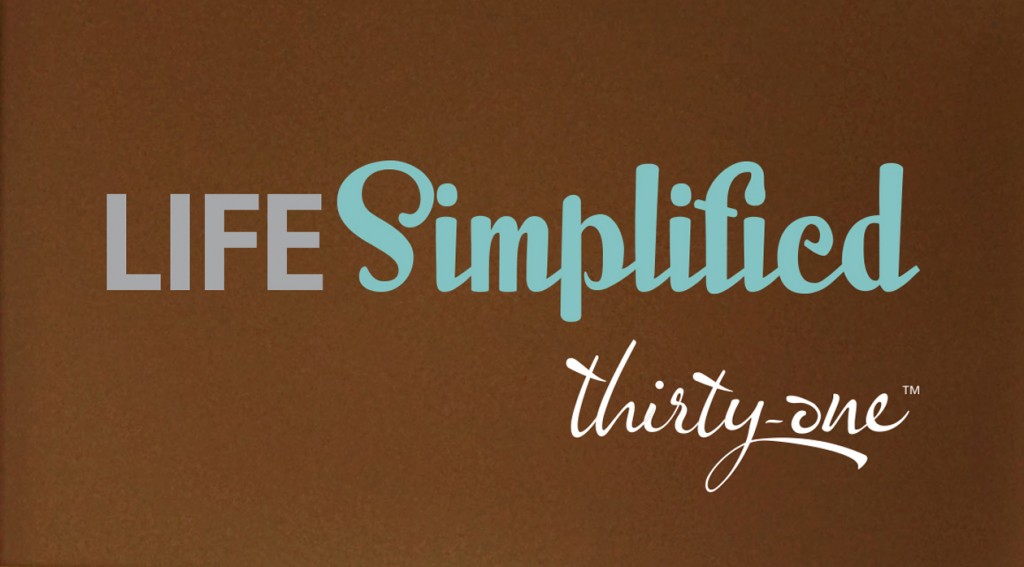 Thirty-One Gifts has hit my circle of friends like a tornado. Throwing cuteness and organization into all thier homes. If you have been living in a whole like I was, here is a video featuring some of their products:

I actually own a Thirty-One Gifts product. A friend gave me this adorable "Zipper Pouch" that was personalized with cartoon images representing my kids  as well as their names on it! You can check out those couple products and TONS more at my online party. They have so many different products with unspeakable amounts of print and personalization combinations.
If you'd like to know more about how the Thirty-One Gifts got started you can watch this video by it's founder,  :
Our personal Thirty-One Consultant is Jessica Colley. She is giving us one of their most popular and useful items: 1 Large Mint Chip Utility Tote!
Can't wait for the giveaway or have a product other than the large utility tote you'd like? Check out my "Thirty-One online party" that opened Aug 11th and goes ntil September 17th.
For any future needs of gorgeous organization, go HERE to find all of Jessica's contact information.
Here's a complete linked up list of the 20 Days of Giveaways! Click around and enter to win them ALL!
{some links will not work until the day that post/giveaway goes live}
{All giveaway are live until midnight Aug 19th when they all close!}
Day 1: Sarah Mae: 31 Days to Clean, How to Market and Sell Your eBook, and Frumps to Pumps
Day 2: Amy Bayliss' Pursuit of Proverbs 31
Day 3: Jessica Bowman's Raising Wild Things
Day 4: LeighAnn Dutton's 20 Minute Meals eCookbook
Day 5: Mel's Charming Creations' Antiqued Framed Chalkboard
Day 6: Little Diva's Bling N Bows $25.oo Gift Certificate
Day 7: Poppy Seed Projects $25.oo Gift Certificate
Day 8: V. Lynn James {local artisan} Owl Canvas Painting
Day 9: Diva's Faith N Frills' 2 Flower Hair Clips
Day 10: DaySpring Christmas in Aug Set
Day 11: Today's a Gift $25.oo Gift Certificate
Day 12: Avon {Personal Rep: Lori McCorvy} Strawberry White Chocolate Bath Set
Day 13: What's in the Bible? DVD Vol 1
Day 14: Union28 $25.oo Gift Certificate
Day 15: InchBug Set of Orbit Labels
Day 16: Radical {the book} by David Platt
Day 18: It Works! {personal consultant Danna Magness} $25.oo Gift Certificate

contains affiliate links