Want to achieve a respectful relationship with your child that transcends time and rumpus for less than the price of a pizza?
I have to be honest, I haven't read this entire book yet. BUT I am going to try to before these giveaways end! The reason I am proud to offer this awesome book Jessica donated is because I love this girls heart! She consistently blogs at the Bohemian Bowmans and several other contributor sites. She is an honest Christian living transparent for her readers. If you've been here long, you know that that is what I'm ALL about!
What other people are saying:
I adore Parenting Wild Things for the same reasons that I adore Bohemian Bowmans. Jessica has a way with words that simultaneously entertains, teaches, and convicts my heart. Her sage parenting advice is logical and sensible and entirely thought-provoking.  Parenting Wild Things is the stuff of good parenting. It's the stuff of humanity, of love, and of gentle teaching. It's the kind of parent I wanted to be before I got angry and tired. It's about being a positive, productive role model and raising positive, productive human beings. It's brilliant.

Tara Zeigmont, Feels Like Home

Jessica is an imperfect mother raising imperfect children in an imperfect world. The fact that she knows  this sets her apart from many of the experts who give advice better suited for parents living in an alternate reality where pee always lands on the inside of the toilet and kids spring forth from the womb with impeccable manners. With candor and grace, Jessica reveals some lessons she has learned while raising her Wild things that will surely be helpful to you, too."

-Matt Cannon, Seeking Pastor
Read more about:
what more people are saying about the Book.
Can't Wait? Jessica has hooked up ALL my readers with the discount code "julesrumpus" that can be used on the book through August 10th for a 99 cent discount.
Download the PDF file for only 4.99!

Or grab the kindle version for 4.14.
And the print version for $8.99.
Want a sneak peak before you snatch this up?

~~~
You think this blogging thing looks fun but don't know where to start?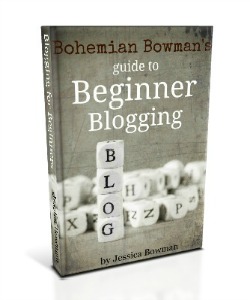 Here's a complete linked up list of the 20 Days of Giveaways! Click around and enter to win them ALL!
{some links will not work until the day that post/giveaway goes live} {All giveaway are live until midnight Aug 19th when they all close!}
Day 1: Sarah Mae: 31 Days to Clean, How to Market and Sell Your eBook, and Frumps to Pumps
Day 2: Amy Bayliss' Pursuit of Proverbs 31
Day 3: Jessica Bowman's Raising Wild Things
Day 4: LeighAnn Dutton's 20 Minute Meals eCookbook
Day 5: Mel's Charming Creations' Antiqued Framed Chalkboard
Day 6: Little Diva's Bling N Bows $25.oo Gift Certificate
Day 7: Poppy Seed Projects $25.oo Gift Certificate
Day 8: V. Lynn James {local artisan} Owl Canvas Painting
Day 9: Diva's Faith N Frills' 2 Flower Hair Clips
Day 10: DaySpring Christmas in Aug Set
Day 11: Today's a Gift $25.oo Gift Certificate
Day 12: Avon {Personal Rep: Lori McCorvy} Strawberry White Chocolate Bath Set
Day 13: What's in the Bible? DVD Vol 1
Day 14: Union28 $25.oo Gift Certificate
Day 15: InchBug Set of Orbit Labels
Day 16: Radical {the book} by David Platt
Day 17: Thirty-One Gifts {personal consultant Jessica Colley} Large Utility Tote
Day 18: It Works! {personal consultant Danna Magness} $25.oo Gift Certificate

contains affiliate links