Hospitality is so important to the Christian life. But so many Christians struggle with it...or so they think. When you hear the word "Hospitality" what is the 1st thing you think?
I have to fix a 'proper' meal
Do I own a tableclothes
My plates don't match
How are you supposed to set a 'proper' place setting
When am I going to find time to make my house shiny clean
What in the world will be talk about
There's no 'good' time to have ____ over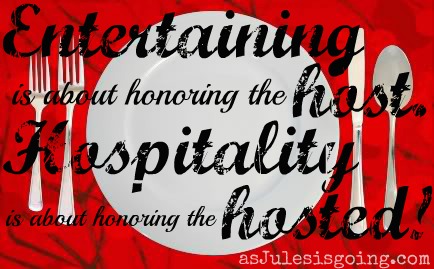 Read the rest of this post over at the Homemaker's Challenge!